I'm currently in the middle of my final exam and I wish I could just go home. Maybe that's what has been on my mind for the past few days, especially after my third paper. The last one, which has a 6-days gap, is the hardest yet I already feel tired of being underpressure and stressed for the past one month. And I really can't wait to enjoy my holiday, going back to the beloved metropolitan city, Jakarta.
However, I try my best and try so hard to survive for this one. And I thought doing the thing I love the most could help. Since I know I can't really enjoy places outside Sunway area, I decided to put in literal "dressing up for myself" and dragged my little sister for a short photo taking session.
I can say this post features everything new, from head to toe, from my shopping breaks in between studies during my SWOT Vac and exam period. I was trying so hard to hide all the tags, I hope I succeeded in this :)
I love this outwear from BerryBenka I got a month ago. The drapery effect when I wear it is just perfect, though I had doubt when I ordered it. But it turns out great!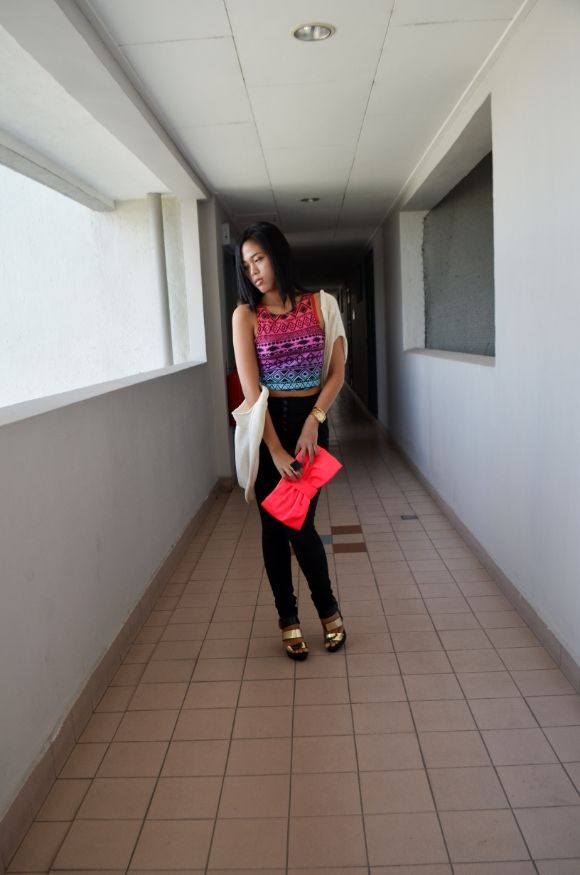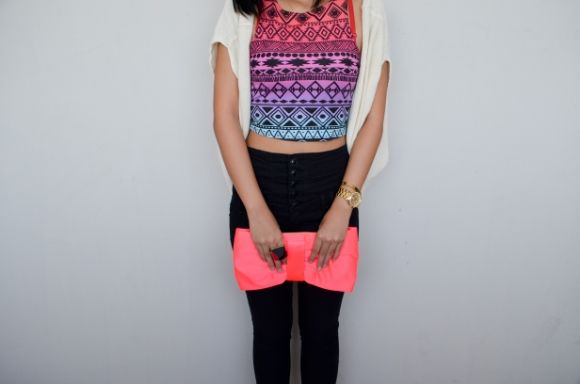 Top - New Look, Outwear - BerryBenka, HW Pants - New Look, Ring - Forever 21, Bangle - Cartier, Watch - Guess, Cluth - H&M
And oh, about this wedges! I saw this almost 6 months ago from Vinci and I love it at the first sight. It feels very comfortable, and the straps make it looks edgy. The colors combination is just nice; the combination I usually wear. However, I had to let it stay on the racks as I have bought a pair on the same week, which led me to regrets as I didn't see the pair on the week after. I had to see it at VNC Jakarta with ridiculous price (I can tell you, the Vinci here has better prices), before then I see it again at Vinci, on 50% sale! Yes ladies and gentlemen, 50%! I guess good things come to those who wait :p
By the way, wish me luck on this last paper! I really need those mark.
PS : keep reading for an update on my giveaway! *real eyes realize real lies*
lovelove,
Sastya Wardani