Hello again, Kuala Lumpur! Long time no see. How are you?
After 4 months of no weekend in Kuala Lumpur, I finally came back to this city. First thing I did was to visit the KLCC, just like any other tourist. Sunday might be a day where families go out and shop at malls. Not surprised, KLCC was extremely crowded. After making a small round, I decided to leave to Pavilion instead. However, I managed to take some pictures at the KLCC park. Yayness!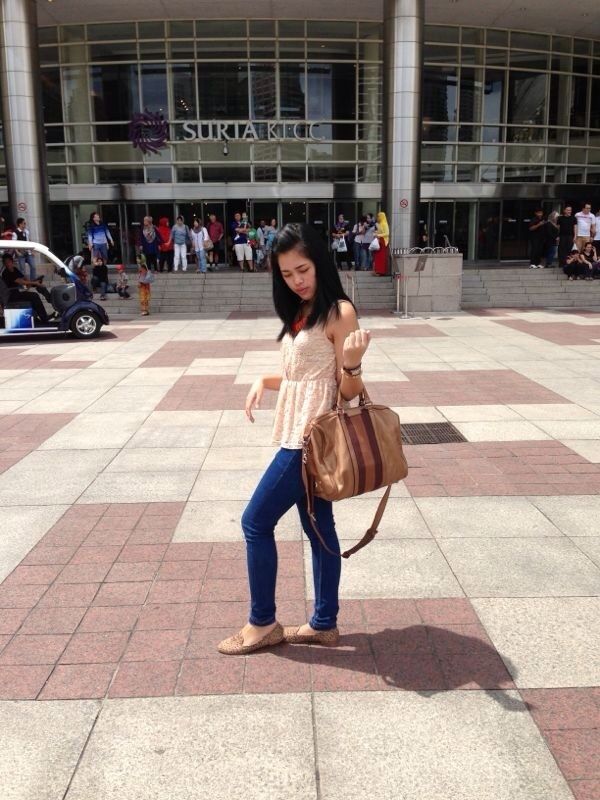 Top : Magnolia - Cardigan : Fblock - Pants : Bershka - Shoes : Cotton On - Bag : Gucci - Necklace : XSML - Sunnies : Rayban
The sun shone too bright I could not look up to the camera. My cardigan for the cold LRT aircon turned in to a cover under the sun. It was a good day though.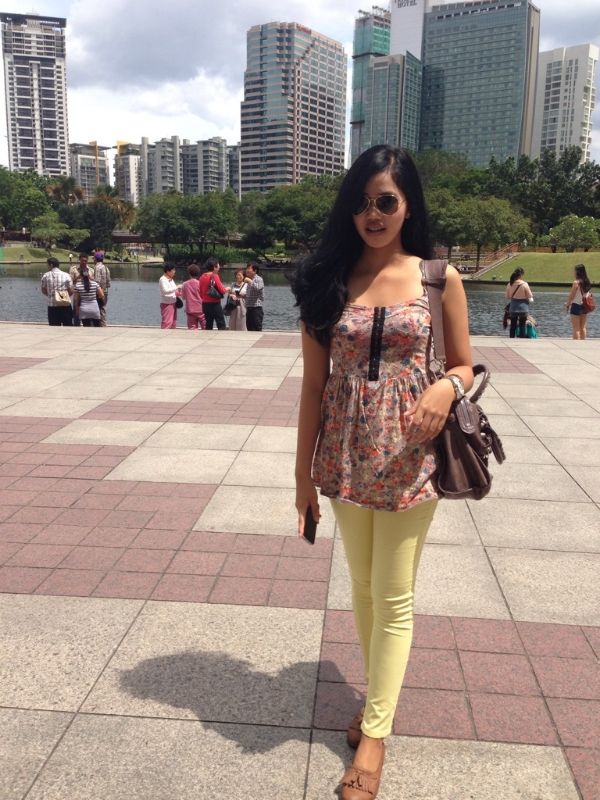 Companion of the day, my sister
Ended the trip with late-lunch-early-dinner-but-not-tea time at Ben's Pavilion. We tried my sister's favorite spot on the terrace. I thought it was going to be all smoke, but not, it was a really great place to enjoy Kuala Lumpur weather in the afternoon.
Yayness to boyfriend who gladly follows you on a shopping day!
XO,
Sastya Wardani