Hey all!
I have a great news for you!
MAGNESS in collaboration with GlassesOnline will be giving away my favorite brand of contacts:
1 box of GEO, Phantasee or Charme
monthly wear contact lenses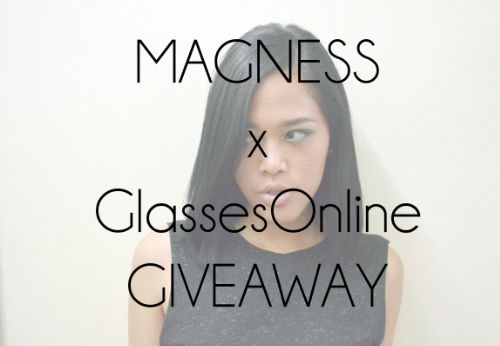 The amazing GlassesOnline makes it an even more amazing giveaway by letting the winner to choose the color and power of the contact lenses. How cool is that?
All you have to do is to follow these simple steps :
1. Follow my instagram on @sastyaw for updates on the winner
3. Send me an email to sastya.wardani@hotmail.com stating your name, instagram id, preferred color and power
T&C:
1. This giveaway only opens to readers who is currently staying in Malaysia
2. The winner will be chosen randomly on
SEPTEMBER 2nd, 2013
3. I will announce the winner through email on Sept 3rd, 2013
Good luck!
Love,
Sastya Wardani