Hello!
Starting form this month, I will be writing a post of a review of my favorite items of the week. The purpose is not other than sharing what I like and why I like it. I know in this modern days we look for information from the internet, including review of things before we decide to buy it. And as I do that a lot, I find people's unbiased, non-advertorial reviews are really helpful. So I'm gonna do it to return the favor. :)
First is my daily make up. I am really into make up recently, though I am still learning how to ace a perfect look for day or night. I do not use a lot of colors in my make up as I would rather not to ruin the look, so you might not find shades other than brown and black here. However, I would stick to what I know for the moment; neutral look.
On days when I am not too lazy to do make up before class, I use several make up products to look fresher. Or some people say, no make up make up look. Not to waste your time any further, let's get started!
#1 BB Serum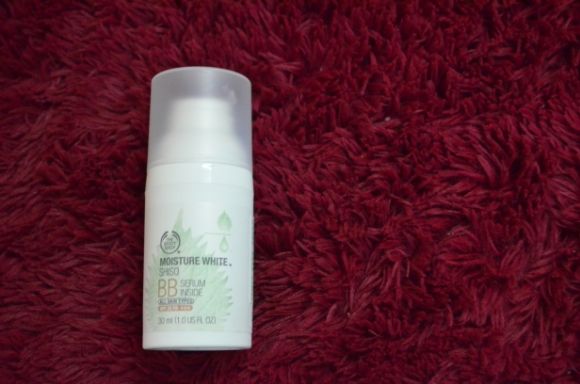 I am loving this Body Shop Shiso BB Serum to the max! Since I first found it, I cannot give my heart to any other BB product. The texture is very smooth, as smooth as baby's butt. And the color blends naturally to any shade of your skin. Me and my mom have different skin color, yet we both can use it. It gives the flawless look anyone would die for. What's better is, this BB serum helps to maintain your skin and whiten it at the same time. So far I could only find it in Body Shop Indonesia, but last time I checked, Body Shop Malaysia has started to make the Shiso series available.
#2 Loose Foundation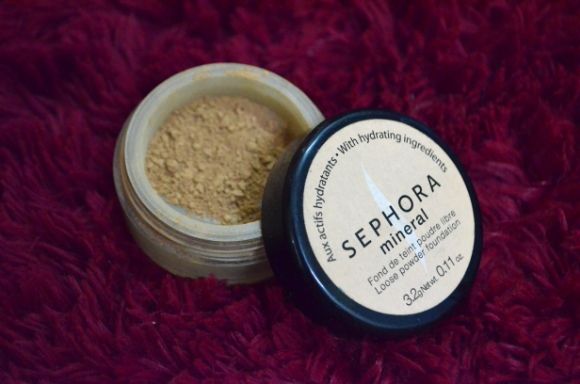 If you have been reading my blog for quite awhile, you might find out that I used to have a major problem with acnes. So, I am suggested to only used loose powder or loose foundation so that the make up won't clog my pores. I searched high and low for the perfect one; in price and in coverage. Then I decided to take this Sephora Mineral Loose Powder Foundation home and got carried away with it. It is so far the best, most satisfying loose powder foundation I have ever got. I was not sure which shade should I get as the color collection was similar to each other. But then I decided to get it in no 30 (medium). It gives the fresh and flawless look. It also lasts long, like all day long - long. With this, you would not have to keep touching up your make up. The price tag was also great for such a nice product. You can get it only for RM65.
#3 Mascara
I can say I am a proud mama for getting the last baby of Maybelline Rocket from the Guardian on the first day it was launches. Cause this is the best mascara they have ever invented! I always dream of a long, full eye lashes like my all time favorite, Kendall Jenner. And with this mascara, I even close to have her beautiful eyes! Okay I am a bit exaggerating, but this is seriously good. The brush is abit round and full, it helps to apply mascara effectively. Maybelline is famous for winning the best mascara every year, at least as stated by the magazines here, and this Rocket is the best so far! So if you find any store that still have this in stock, better grab it fast cause I can tell you it is worth it. As far as I know it costs around RM40 in Malaysia, not sure about in Indonesia.
#4 Bronzer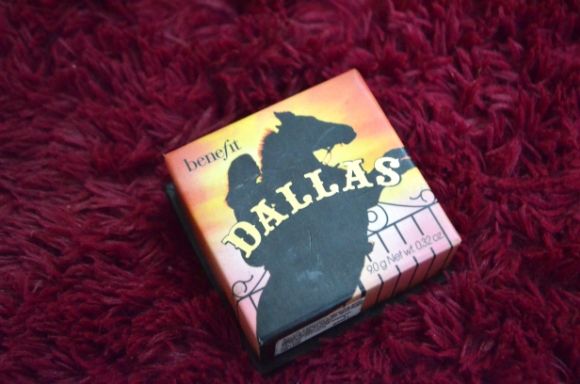 I am not a big fan of blusher or any product that I have to put on my cheeks other than powder, but I'm in love with Benefit Dallas Powder. It is meant to give an outdoor blush for an indoor look, and it works perfectly for that. It helps to make a darker shade on your face, gives a thinner look. At the same time, it freshen up the look. No more flawless-but-boring look!
#5 Eye Shadow Palette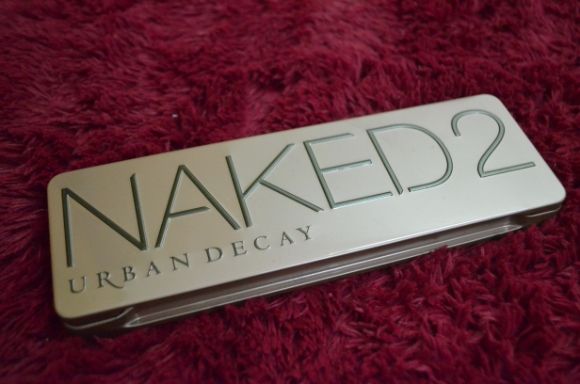 Urban Decay Naked 2. Should I say more? But if I should, I would just say, Naked 2 has the best neutral shades for daily look. That's all!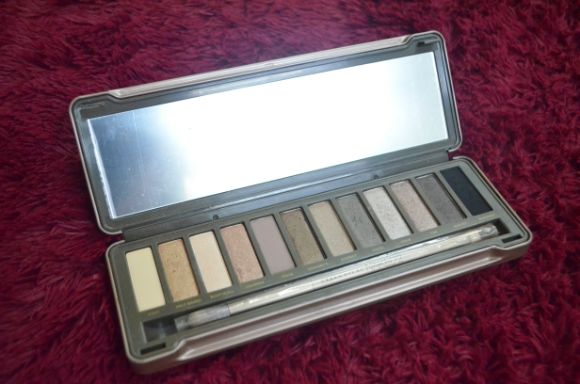 #6 Lip Balm
Body Shop Born Lippy Lip Balm has always been my favorite. My lips get dry easily here but I don't want to keep having chapped lips, so I keep carrying this around. Not only moisturizing, the smell and taste are also good. I have tried one brand of lip balm that is very famous for therapy or maintenance but I hate the taste on my lips. So I keep coming back for more of this.
#7 Lip Stick
I still have not found the best lipstick for my but I have been sticking to this one. Body Shop Lipstick no 55. It is pink in color, but not to bright for school day. I find it very nice!
#8 Travel Make Up Kit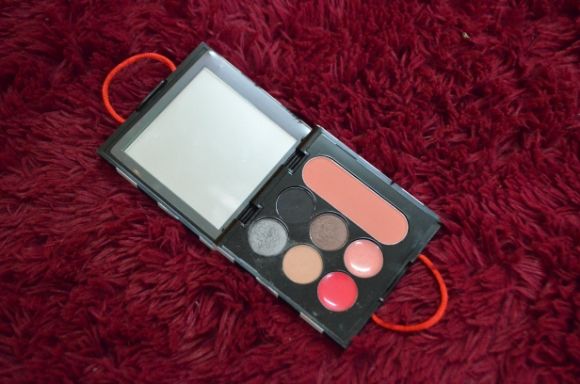 I got this for my birthday from Sephora. And I keep carrying it every now and then. It has 4 colors of eyeshadow, 2 lipglosses and 1 blusher. Everything in here is just what I need for traveling or just touch ups on outing. You might not get it in their store, but look out for their Small Make Up Kit. It has more colors available, but still come in compact size.
#9 LIQUID EYELINER
Wet 'n Wild is not available yet in Malaysia, nor Indonesia. But you can easily find it from online stores. It comes with really good price tags, so even after the mark up, it would still be affordable. However, the quality of their product is not questionable. For example, this liquid eyeliner by the brand lasts long and waterproof. The brush is also very durable and flexible. I like flexible brush so it suits me well. It is also not hard to double-apply the eyeliner; it allows you to make different looks with one liquid eyeliner.
So that's all what I use for my daily make up. Stay tune on the blog for another post :)
xx,
Sastya W