My parents came last week for my sister's birthday! I could not wait and was so nervous as it was to surprise my sister. In the end everything went well. And I was very excited. Great weekend indeed.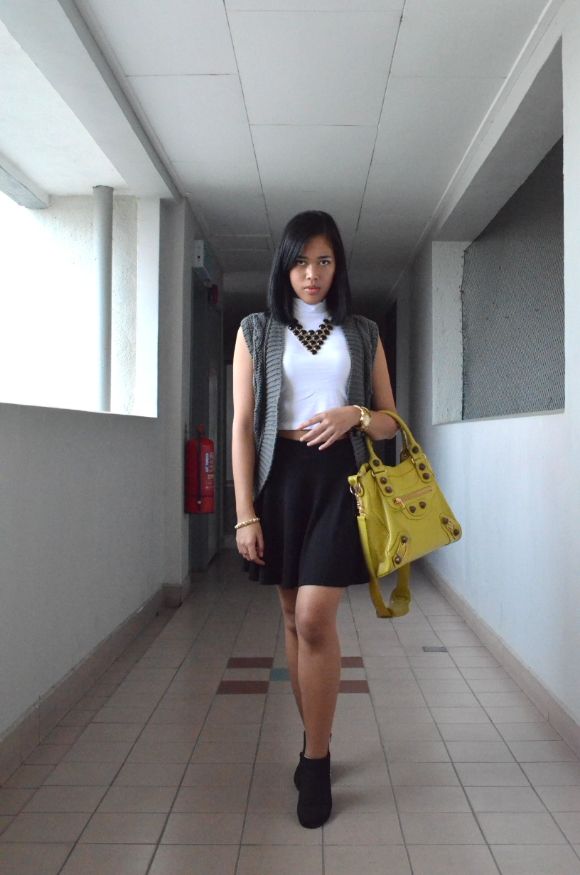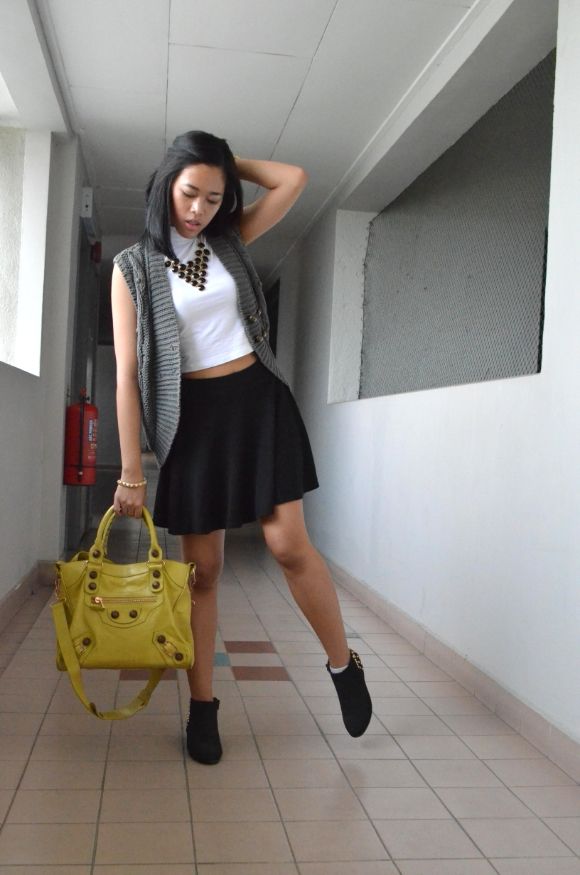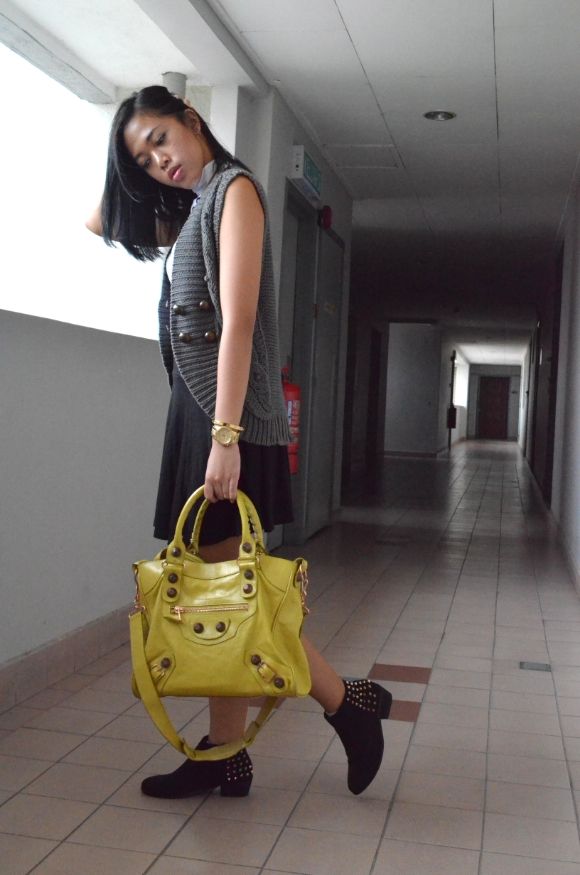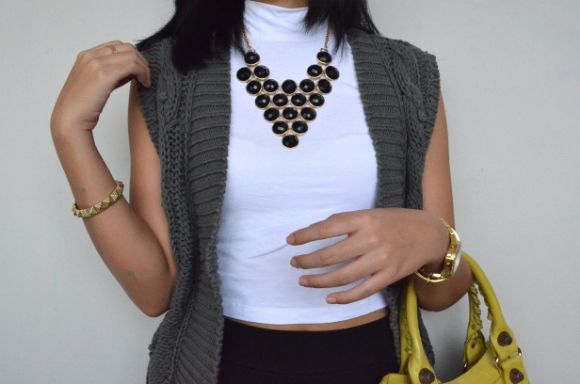 Cropped Halter Top - New Look, Outer - Old Navy, Necklace - New Look, Bangle - H&M, Watch - Guess, Skirt - H&M, Shoes - Unbranded, Bag - Balenciaga Velo
Oh, and congratulation to Lin Hui for winning the MAGNESS x GlassesOnline giveaway!
xx,
Sastya W