Today is raining! But as usual, i feel hot all the time. Maybe it's just a summer atmosphere, or it's my mood that avoiding long pants and sleeved tops :p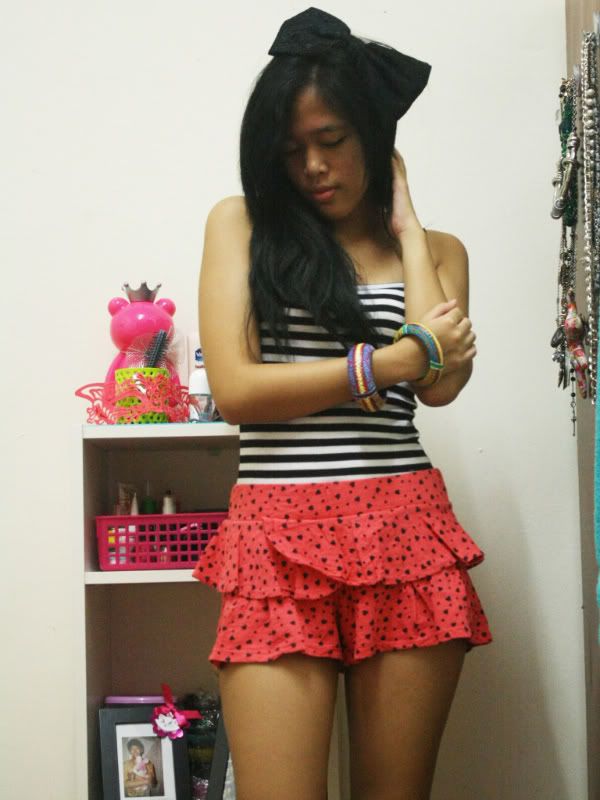 I have had this short for quite a long time, but i rarely wear it. It some how too short and too flare, so it has possibility of exposing. But i love it. And it reminds me of Katy Perry's kind of shorts. Am i right? ;)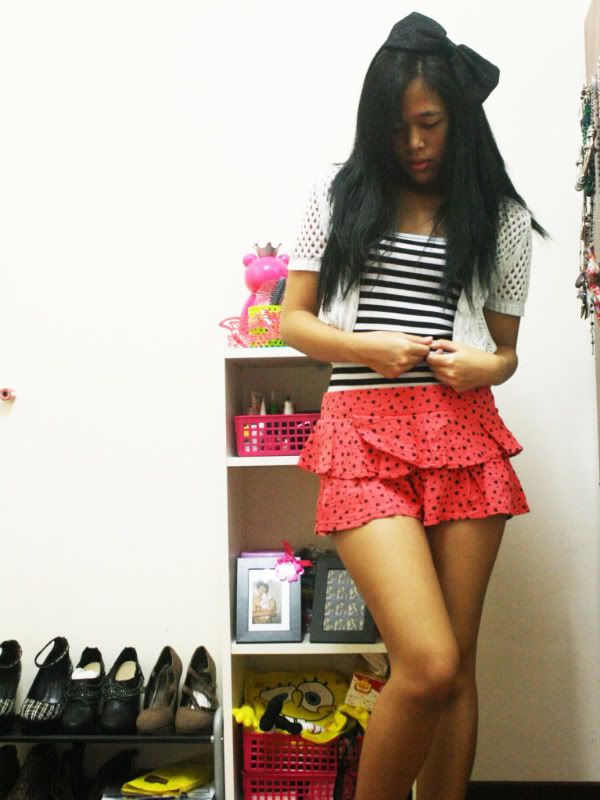 The outwear is not a favorite pair of mine for the outfit, but it's the most matching outwear that i can find easily without unpack-and-mess-up-my-room. Still haven't finish tidy up this new room *scream*. Maybe if you notice from the picture down here, you can imagine how messy my room is.
Tanktop - unbranded, Short - Zara, Outwear - Marck & Spencer, Bangles - Bali
Btw, i've been Blackberry-less for 4 days now. So hard to contact everyone, seems like back to the stone age. And worst, I miss my Mom, Dad, Bro, Sis, and Boyf even more and more and more. Since they stay in Bogor, the city of rain, so i'm sending my love to you through this rain!