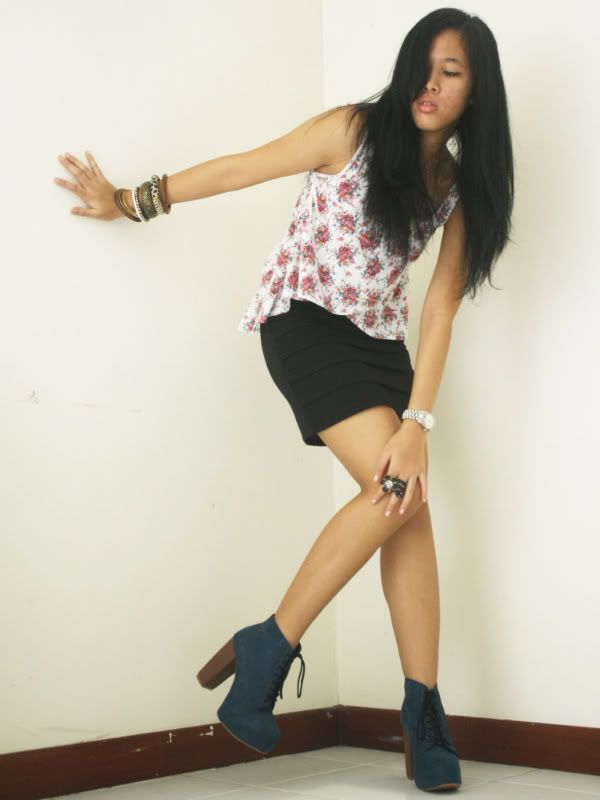 Summer is about colors, colors, and colors. Summer means having fun. Stay out and wear brights outfit that would shine brighter than the sunshine. But what if you are in a mood for dark colors. Should we say, gloomy summer?
Today is super hot, or it's just me that feel that way. The outside forces me to stay at home but I got a shoe-call from post office. Hey yeah, my shoes from
June+Julia
has arrive baby! I've been waiting for so long, but this baby is such a love spreader. I'm in love, and since love waits, I gotta forget all the days counted.
Top - Cotton On, Skirt -
UpLine Closet
, Flower Ring - Forever 21, Bangles - Cotton On